Today 17th of Oct 2019
Mostly sunny: High pressure conditions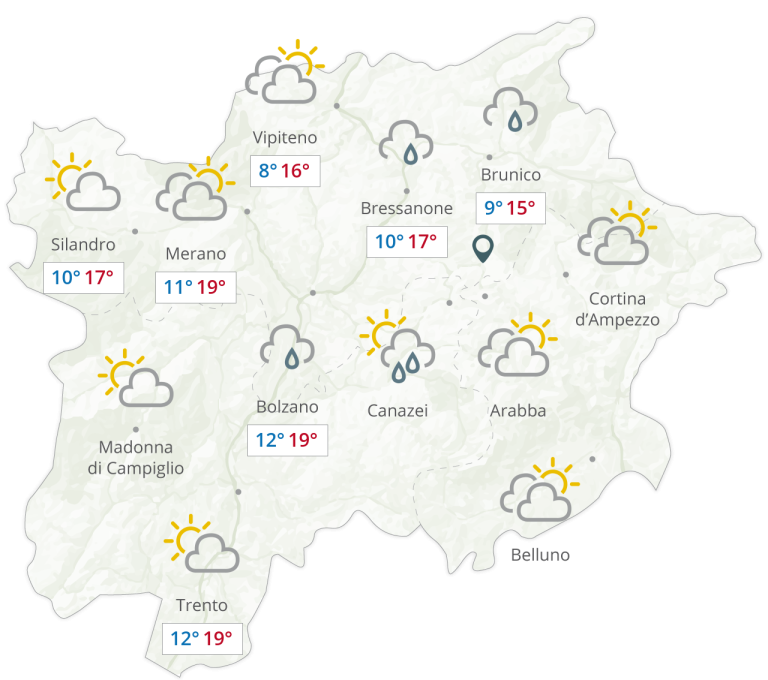 The weather
Residual low clouds, elsewhere sunny. Maximum temperatures between 14° and 20.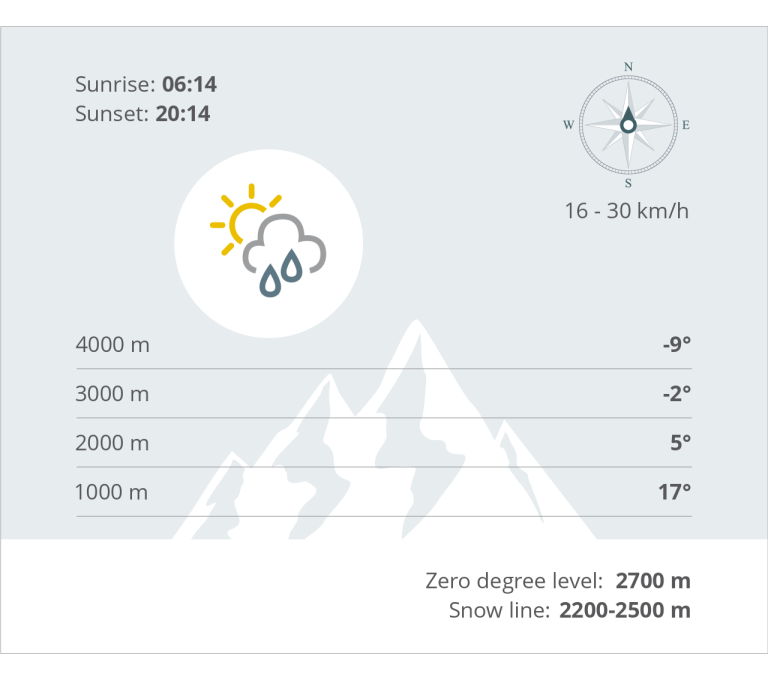 Mountain weather
High valley fog, on the mountains very sunny with some clouds.
Tomorrow 18th of Oct 2019
Many clouds and fog, sunny spells: Humid south-western currents will determine the weather in the Alps.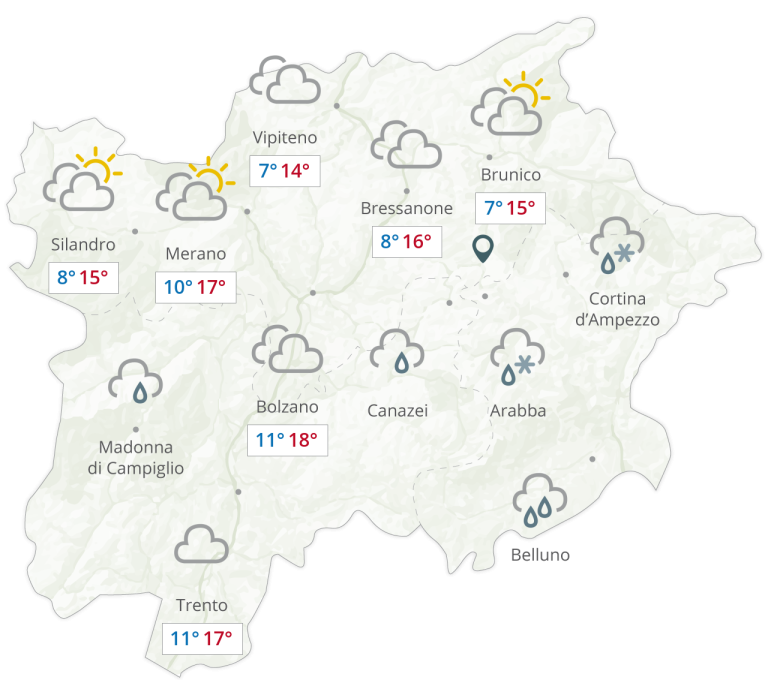 The weather
In many valleys low clouds, only local there is longer sunshine, especially in the higher valleys. Some rain showers possible in the evening. High temperatures between 13° and 18°.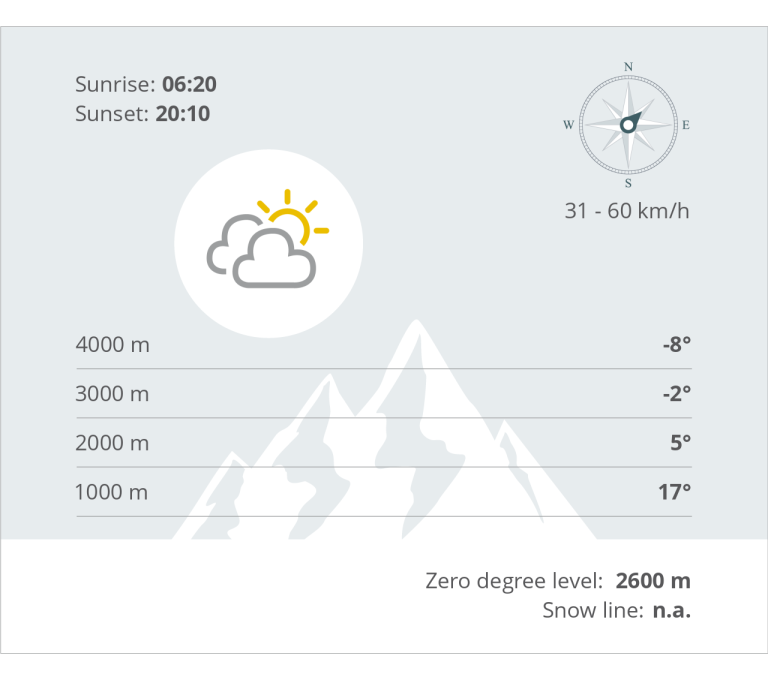 Mountain weather
Many clouds on the mountains. Especially on the higher peaks the sun will shine.

saturday
19
Dull, slightly rain
max: 17°
min: 6°

sunday
20
Dull, slightly rain
max: 17°
min: 7°

monday
21
Very cloudy
max: 18°
min: 7°

tuesday
22
Cloudy
max: 19°
min: 6°