Today 10th of Dec 2018
Snowfall to the north: Strong high currents will bring cold airmasses to the Alps.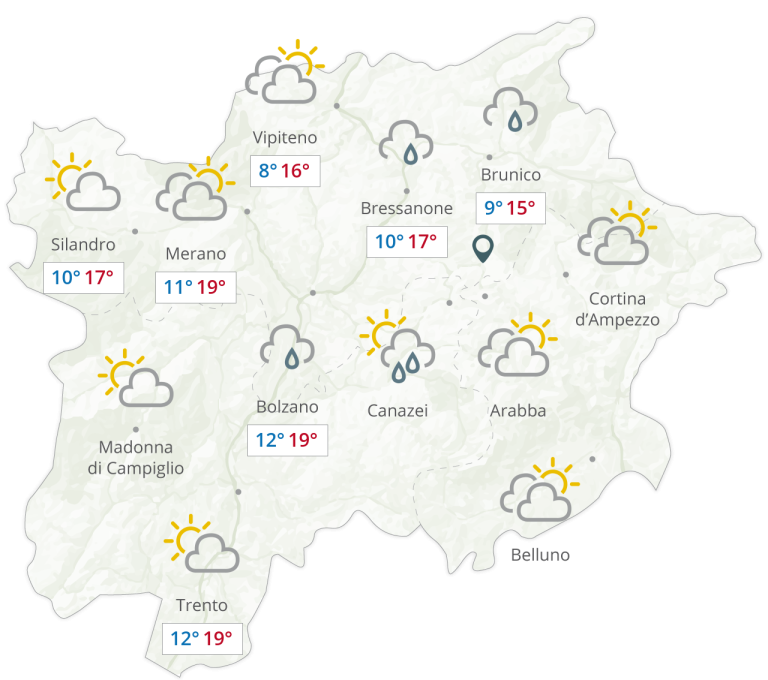 The weather
Over the northern part of the region the sky will be cloudy with possibility of some snow showers. Partly sunny to the south. Föhn will blow in the valleys. High values up to 1°/10°, with Föhn also higher values.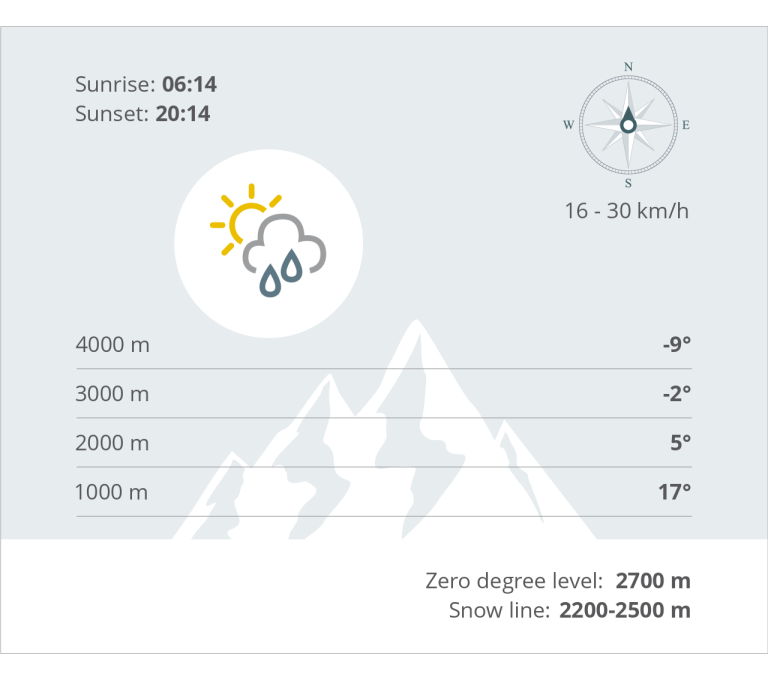 Mountain weather
The visibility will be reduced in the northern part of the territory. Sunny spells over south.
tuesday
11
Cloudy
max: 6°
min: -8°
wednesday
12
Sunny
max: 5°
min: -11°
thursday
13
Partly cloudy
max: 3°
min: -13°
friday
14
Very cloudy
max: 4°
min: -8°