Today 21st of Feb 2019
Mostly sunny: High pressure conditions.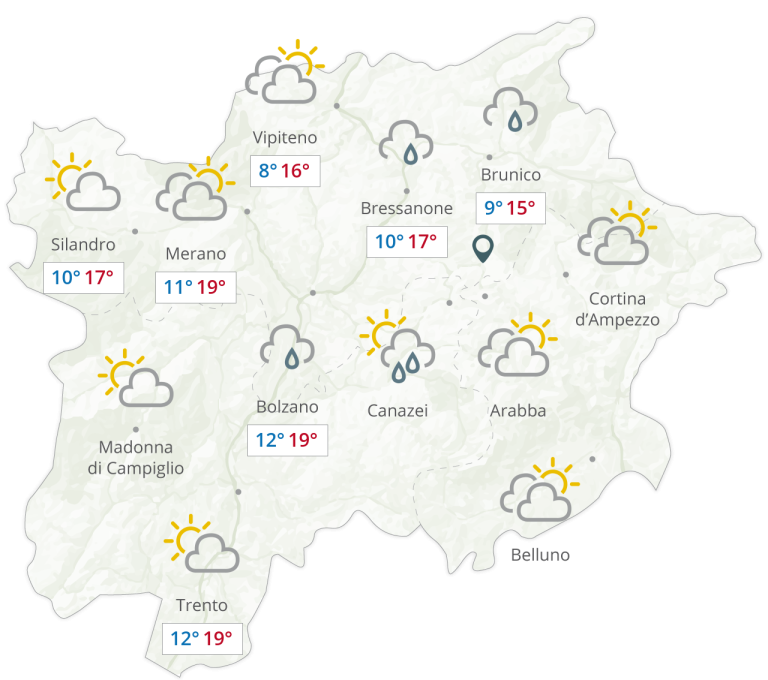 The weather
Sunny weather with some harmless clouds. High temperatures between 7° and 14°.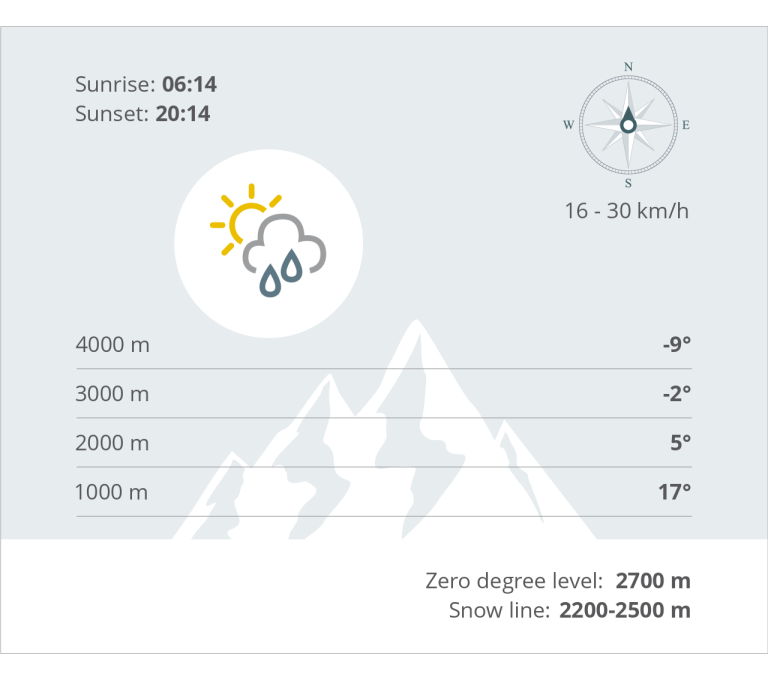 Mountain weather
Sunny weather, good visibility.
Tomorrow 22nd of Feb 2019
Changeable in the North, windy: Strong currents from the North will temporarily bring moister air masses closer to the Alps.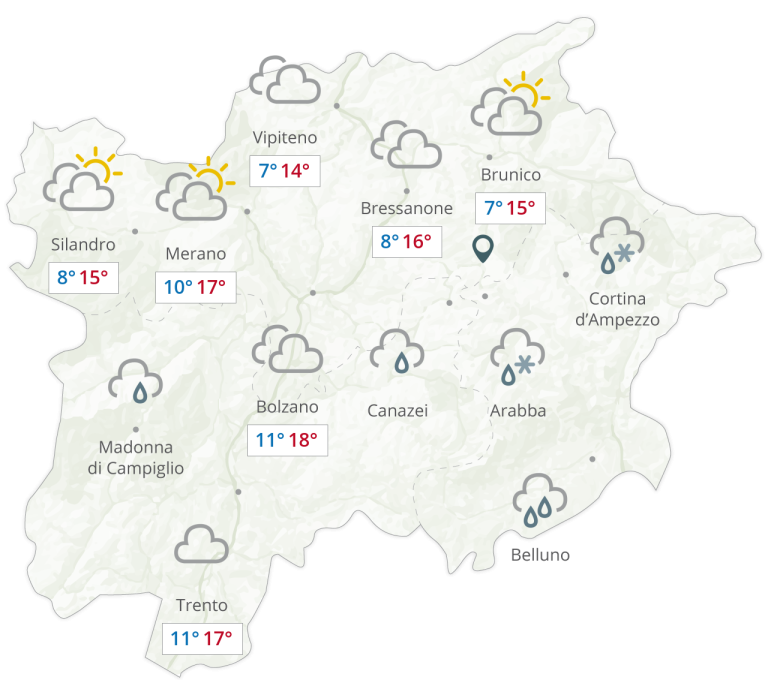 The weather
In the North the sky will be very cloudy with rainfall at times especially east of the Brennerpass. Snow limit over 1500 m altitude. There will be no rainfall in the rest of the area, but the Föhn will sometimes blow with great intensity in the valleys. Top temperatures between 7° and 18°.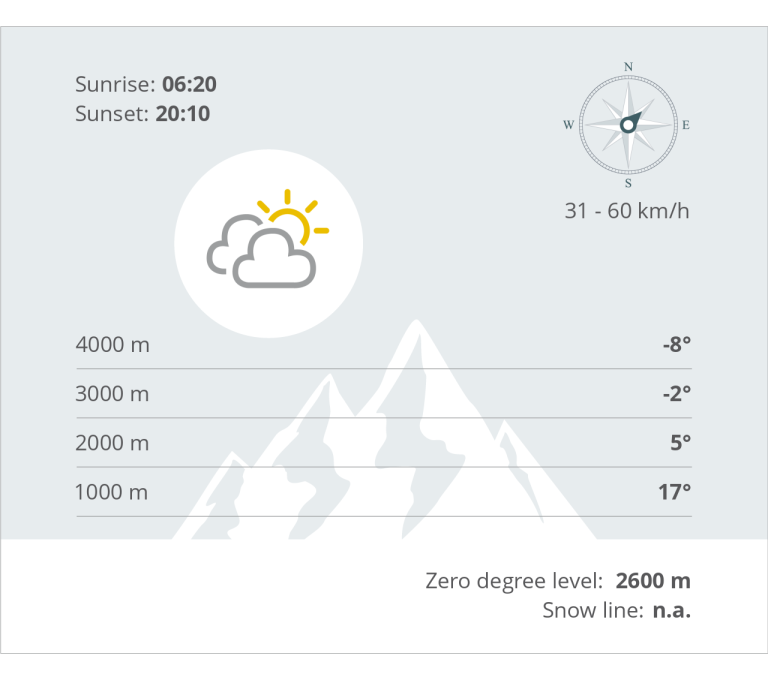 Mountain weather
Clouds on the main ridge with limited visibility and occasional snowfall, especially in the Zillertal Alps. In the southern parts partly sunny and mostly dry. Stormy North winds.
saturday
23
Partly cloudy
max: 17°
min: -7°
sunday
24
Sunny
max: 14°
min: -7°
monday
25
Partly cloudy
max: 16°
min: -6°
tuesday
26
Cloudy
max: 15°
min: -5°